About: Founded in 1960, Domino's is the largest worldwide chain, having more than 10,000 stores in 70 countries. The current Domino's menu includes a variety of Italian-American entrees and side dishes although pizza is the primary focus. Suscription to an account on the web page is for free.
Pros: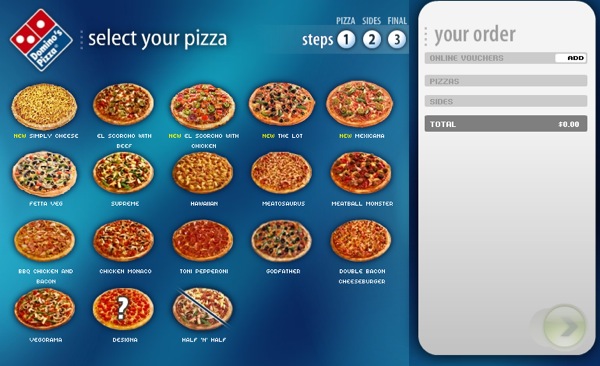 +It is a free, fast and easy process ordering Domino's dishes online.
+This plataform is really user
friendly, so you won't have any trouble following the steps to finish your order.
+ There are many promos available only for orders made online.
+If there is anything Domino's has to ask you about your order, someone from the restaurant will call you right away to the phone number you registered.
Cons:
-It is usual Domino's employees will give preference to the orders made personally, so it is posible that yours will take more time to arrive. But that would be a problem when if it had been ordered by phone as well.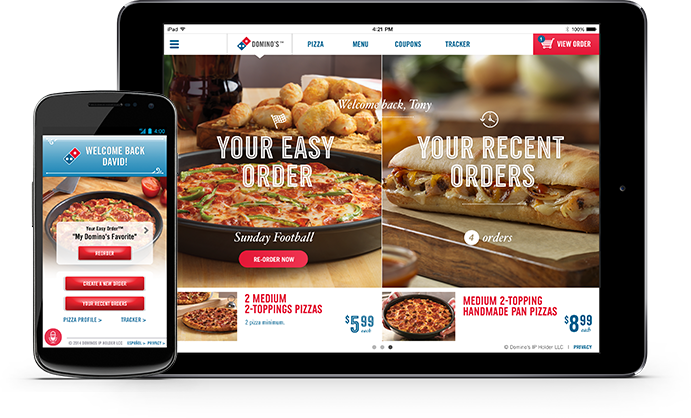 Conclusion: ordering online for Domino's food is a great option. There are promos on the web pages applied only for online orders and it is an easy process. Your order will be delivered to your place hot and ready to eat.