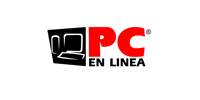 About: Born in 1998, now offers more than 5,000 computer related products as pcs, macs, monitors, networking, devices, etc. They have physical stores as an online store for ordering to your home or office. Subscription is for free.
Pros:
+ They offer valid SAT invoice (cfdi, pdf, xml)
+ Easy to use and understand shop
+ Serious store, with real stores and good customer se
rvice.

+User friendly: yes, user friendly, but some things are out of the ordinary so you will need some experience in the store to be familiarized. Good functionality, good pictures.
Cons:
– You should hunt the product you want, sometimes products are more expensive than other, sometimes they are cheaper so you should check and compare with other stores before you purchase.
– Product reviews from other customers is rarely used, so it is not helpful in this site.

– Orders are rarely delivered when promised, they usually take more than a week more because of "inventory problems".
Conclusion: In general good and serious store, if you live in Monterrey or in Mexico in general, search for specific computer products you want to purchase and order them. Do not use the store to search "new tecnology", just as you might find in Best Buy, 90% of the products are obsolete, so be sure you check in several sites, including the manufacturer, so you can be sure the product is the one you need, then shop in pcel.com
Other domains used by website: pcenlinea.com, pcel.com, www.pcel.com, cloudflare.com
Last edition: March 27, 2014