About: YouTube is a global internet service created in February 2005 for sharing videos. Now, YouTube works as Google's subsidiary.
YouTube's videos are usually video clips, TV clips, music videos, movie trailers, etc. It gives users the option to view, rate, share, and comment on existent videos or upload one themselves. Subscription is for free.
Pros:
+It allows you to watch videos from anywhere around the globe, as long as they were uploaded to this website.
+As several people use this site, it has a tremendous options' list of videos that may be of your interest to choose from.
+It's really simple to use.
+You can watch its content and share it even if you're not registered.
+Once you've registered, you can also upload videos, or rate and comment on other people ones as many times as you wish without any kind of charges.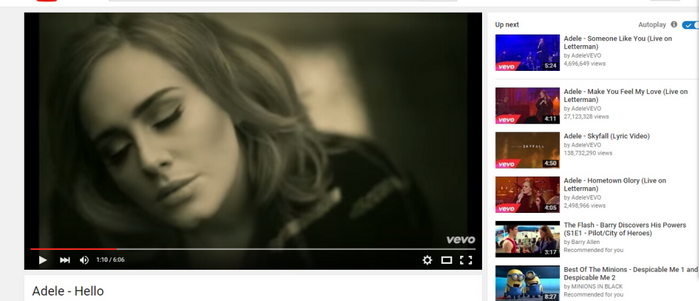 +For registered users, it is an option to save some videos for later view, save them as favorites, or allowing YouTube to remember the videos of your choice, so it can recommend you some others for future occasions.
+There is the option for registered users to create their own playlist with the videos they like.
+You select a playlist to reproduce and keep watching its videos for as long as you want.
+Videos can be downloaded as videos or audios.
Cons:
–You need to acquire a gmail account before you can register on YouTube.
–Some videos have commercial showing up before they start.
Conclusion: Aside the annoying commercials, which luckily doesn't appear that often, YouTube is really comfortable to use. It's a useful video-sharing global website that can be used for educational or entertainment purposes totally for free. It can come to be a great tool using it wisely.